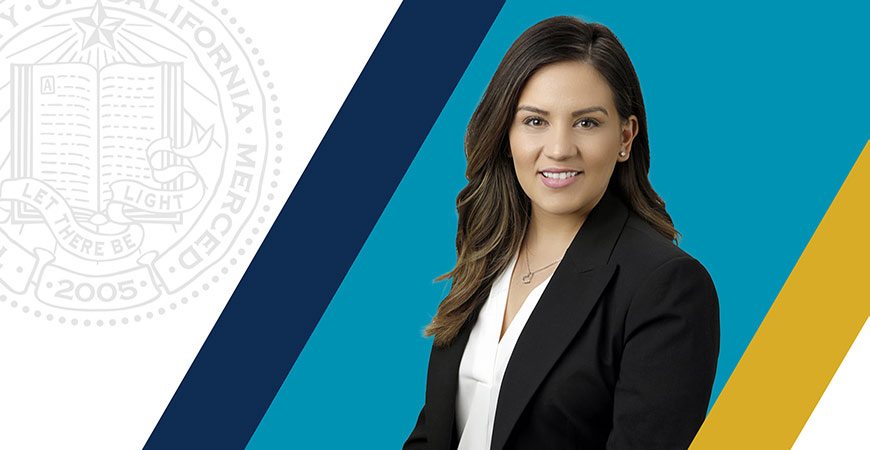 As a first-generation Latina, Linda Barreto says she understands the importance of perseverance and determination to prevail in life. It's a mindset that has led her to become the youngest and first Latina in Fresno County to pass the California Legal Specialist Exam in Immigration Law.
The Legal Specialist Examination consists of eight short essay questions and 75 multiple-choice questions and tests whether an attorney has a proficient understanding of the fundamental laws, rules and procedures applicable to that area of law.
"I feel accomplished. I also feel assured that I am where I am supposed to be, doing what I am supposed to be doing," Barreto said.
Born and raised in Fresno, Barreto received her bachelor's degree in psychology and was part of the inaugural class of UC Merced in 2005. Barreto says her time at the campus prepared her for law school.
"UC Merced molded me by giving me the confidence to be a pioneer. As part of the first class, we had to figure a lot out, be independent, be creative, network and create our opportunities. That experience carried over into my career and has helped me get to where I am today," she said.
Barreto's dreams of becoming an attorney started at a young age. Still, it was not until she was pulled over and cited while in college and fought the citation and came out victorious that she realized that protecting people's rights was her calling.
After graduating, Barreto attended San Joaquin College of Law (SJCL) and decided to go into immigration law after taking part in the school's New American Legal Clinic (NALC) as a student. She said she found fulfillment in helping others. Her years of experience in immigration law led her to serve as the current director of the NALC.
When she is not teaching at SJCL, Barreto works of counsel, assisting with strategizing for cases at Lazaro Salazar Law Inc., a boutique immigration law firm in Fresno.
"I connect with the immigrant community. My mother immigrated to the USA as a teenager. I love being able to assist people through the complicated immigration process and make an impactful and meaningful difference in their lives. Everyone is a winner in immigration. The USA becomes more diverse and gains the skills from immigrants, and immigrants achieve their goal of the 'American dream,'" Barreto said.
As the first Latina to pass the California Legal Specialist Exam in Immigration Law in Fresno County, Barreto hopes she can inspire others to strive for their goals.
"I hope to bring the knowledge to the classroom, mentor my students through the training and practice of immigration law and provide my clients with assurance and confidence that they are working with a competent specialist in the field," Barreto said.
"To those students who would like to go into immigration law, do it. The Valley needs more immigration attorneys. The work is so rewarding and fulfilling. It's an incredible feeling to be a part of someone's 'American dream.'"