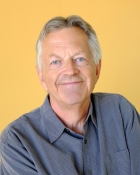 Professional Title:
Distinguished Professor of Health Psychology
Research Interests:
Health psychology focused on children and adolescents. Quality of life and wellbeing in childhood, especially in vulnerable groups due to chronic illness, poverty, and racial/ethnic minority status. Health disparities in children and adolescents. Early experience and intervention in vulnerable populations of children.
Bio:
Jan L. Wallander (PhD, Purdue University, 1981) is Distinguished Professor of Psychological Sciences at University of California, Merced since 2007, with a focus on health psychology. Previously he served as founding director of the Health Sciences Research Institute (HSRI), and Resource Center for Community Engaged Scholarship (ReCCES). He has internationally recognized expertise regarding risk and resilience processes associated with the health, quality of life, and well-being of children and adolescents. A good portion of this work has focused on those with pediatric disease or disability, as well as their families. Currently he is focused on understanding disparities in the health, quality of life, and well-being of children and adolescents related to socioeconomic status and race/ethnicity. Over the past decade, Dr. Wallander has had numerous leadership roles in national and international scientific activities. Examples are as President of the Society of Pediatric Psychology, Associate Editor of the Journal of Pediatric Psychology and International Review of Mental Retardation, Pediatric Program Chair for several meetings of the International Congress of Behavioral Medicine, and executive committee member of the International Society of Behavioral Medicine. He has conducted collaborative research in Norway, the Netherlands, New Zealand, Zambia, India, and Pakistan. Dr. Wallander has produced over 400 scientific publications and presentations at meetings and institutions nationally and internationally (see vita) . His work on health, quality of life, and well-being in pediatric populations has been highly influential as reflected in numerous citations in the scientific literature (h-index > 50), recognition for advancing the field, and invited addresses.